Restore Coziness Quickly with Our Quality Furnace Repair in Edgar, Wisconsin
Who wants to be without heat? It can be very annoying, especially when winter arrives.
If you're not getting the heat you want, contact Gilray Heating and Cooling and our HVAC specialists. We'll brave the weather as fast as we can to uncover and repair the problem with your furnace.
Gilray Heating and Cooling furnace repair technicians are unmatched for HVAC service calls. If your HVAC systems are due for an inspection, we're some of the best in the industry.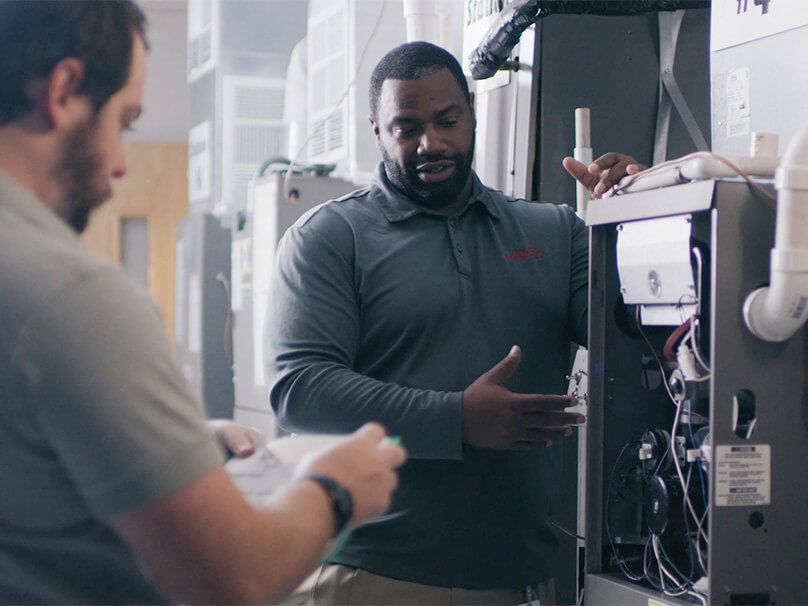 Furnace Service in Edgar, Wisconsin and Surrounding Areas
If you need the top furnace repair in Edgar, we're here to help.
Providing consistent furnace maintenance is one of the best way to avoid furnace repair calls. If you reach out to us, we can review annual maintenance plans that increase the system's energy efficiency, giving it a boost to its lifespan and productivity as well.
And if you need an upgrade, quality furnace installation is one of our best offers. If you don't mind, we'd like to sit down with you to help you settle on the ideal choice for your needs. It will be a faster, more enjoyable experience that leaves you with dependable, energy efficient heating.
Furnace service doesn't have to be a chore. Call Gilray Heating and Cooling at 715-301-0727 or contact us via the web today!